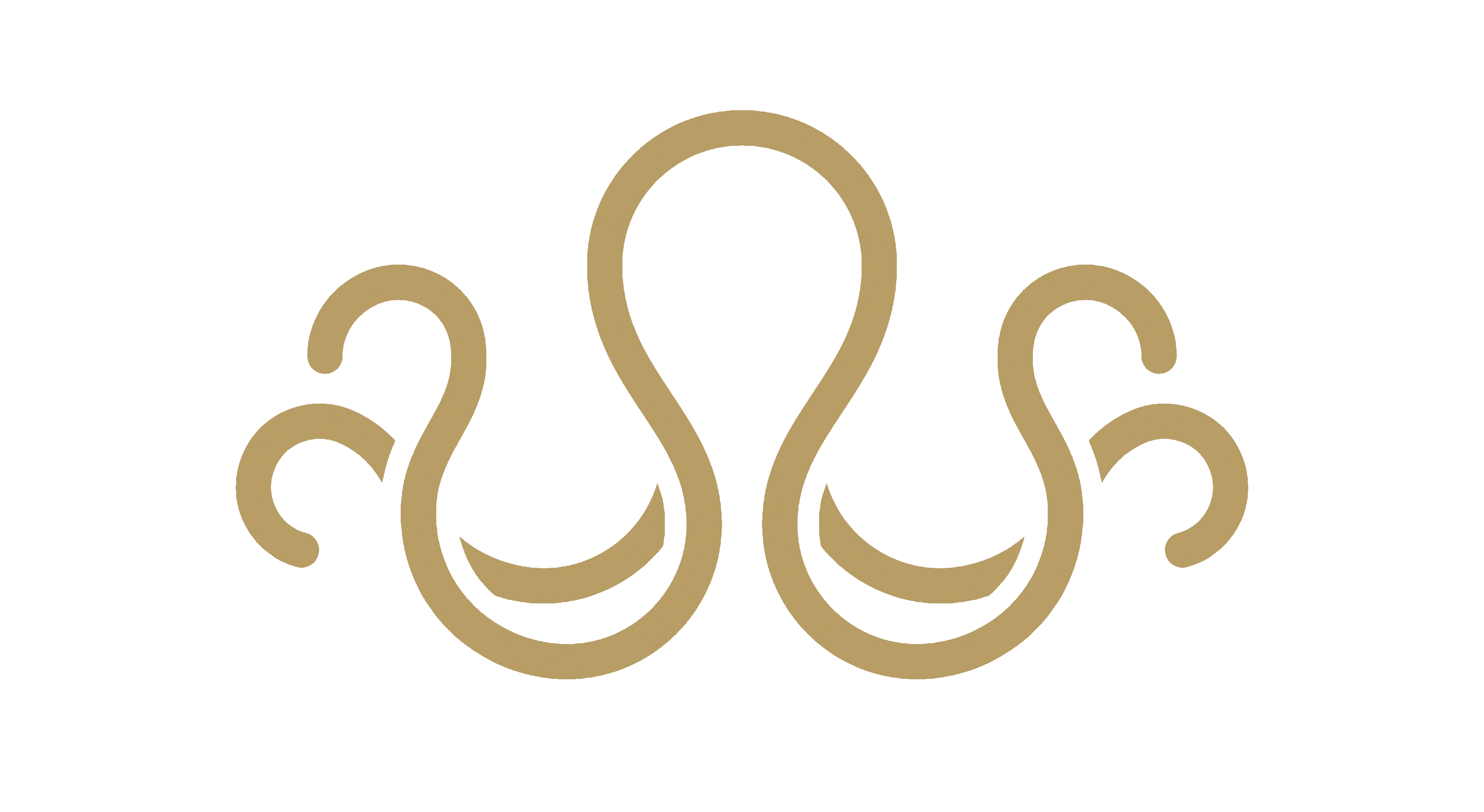 Testimonials
"It is so hard to find truly great people in this industry who just "have it" and who just "get it". Who make communication effortless and who make your life that much easier so your mind is at ease and therefore are able to be creative & at your best. These people are a rare find and that is you, Flip. I am so grateful to my team for bringing you on my first trip back to the UK after not having been back in over two years. You made everything go as easy and smooth as possible. You're such a badass, exceptional at your job, I believe there isn't anything you can't do! Thank you"
Nicole Scherzinger - Artist
"FLIP AND HER TEAM AT OCM ARE PROACTIVE, DILIGENT, HARD WORKING AND NOTHING IS EVER TOO MUCH TROUBLE OR TOO BIG OR TOO SMALL TO ASK FOR HELP WITH. HAVING SOMEONE TO TAKE CARE OF THOSE IMPORTANT DETAILS WHEN TIME IS TIGHT AND THE PRESSURE IS ON IS IMPORTANT, BUT IT'S ALSO IMPORTANT TO GET RIGHT AND FLIP MANAGES IT EVERY TIME. CAN'T RATE OR RECOMMEND FLIP AND ORGANISED CHAOS HIGHLY ENOUGH. X"
"THANK YOU SO MUCH TO FLIP AND ORGANISED CHAOS MANAGEMENT FOR EVERYTHING YOU HAVE DONE OVER THE PAST FEW MONTHS. YOU HAVE BEEN AND CONTINUE TO BE SUCH A BIG HELP IN WHAT HAS BEEN SUCH A STRANGE YEAR, AND IT'S A REAL COMFORT TO KNOW THAT YOU ARE HERE TO HELP ORGANISE ME AND MY LIFE X"
"IT WAS MY PLEASURE WORKING WITH JAKKI DURING MY WEST END RUN OF GUYS & DOLLS. I HAD AN AMAZING TIME WORKING WITH HER AS SHE EXUDED PROFESSIONALISM AND EFFICIENCY DAILY. I CAN ATTEST JAKKI IS A VALUABLE MEMBER TO HAVE ON ANY TEAM."
"FLIP. THANK YOU FOR ALL YOUR HELP WITH
WESTLIFE
. YOU ARE ONE OF THE BEST ORGANISERS I HAVE MET. YOU HAVE A GREAT WAY WITH TALENT AND DEALING WITH PEOPLE ON TOUR. I THINK YOU ARE A VERY POSITIVE PERSON TO BE AROUND AND TRUSTWORTHY AND HARDWORKING AND LOYAL. WISHING YOU THE BEST IN FUTURE AND HOPE YOU ARE GOOD. X"
"FLIP… I THINK YOU'RE THE BEST THING EVER! IF I COULD 'COPY AND PASTE' YOU, I'D HAVE A FLIP ON EVERY SINGLE JOB I DO."
Helene Spencer - Director, The Field TV
"HIGHLY RECOMMEND JAKKI AT ORGANISED CHAOS MANAGEMENT FOR ANYONE NEEDING A PET SITTING SERVICE. JAKKI HAS ENSURED THAT SOMEONE HELPFUL, ATTENTIVE, CARING AND SENSITIVE TO OUR NEEDS IS FOUND EVERY TIME. WE WOULDN'T LOOK ELSEWHERE. THANK YOU!"
Jennifer Guiver - Account Director, Sky
"FLIP IS THE MOTHER OF ALL MANAGEMENT, A FAIRY GODMOTHER IN THE FAST PACED MUSIC INDUSTRY I AM DEEPLY GRATEFUL FOR HER."
George Maple - Recording Artist
"ON CHRISTMAS EVE WE NEEDED SEVERAL ITEMS TO REACH ATHENS FROM LONDON BY CHRISTMAS DAY. FLIP WAS ABLE TO HAND DELIVER THESE ITEMS FOR US WITH A MINIMUM OF FUSS WHERE ABSOLUTELY NO COURIER OR OTHER VIP SERVICE WAS ABLE TO BE SOURCED AT SHORT NOTICE. HELPFUL, FRIENDLY AND EFFICIENT SERVICE FROM BEGINNING TO END. SUPER PLEASED TO HAVE DISCOVERED HER RANGE OF SERVICES AND HAVE THE PEACE OF MIND THAT SHE IS ON HAND GOING FORWARD."
Sophie Simmance - Estate Manager
"I CONTACTED FLIP TO GO ON THE UK TOUR WITH CULTURE CLUB AS VIP REPRESENTATIVE AND RUN OUR VIP EXPERIENCES. IT WAS MANAGING THE LOGISTICS FOR OVER 60 PEOPLE, EVERY NIGHT. FLIP NAVIGATED THE PRODUCTION PROCESSES & BACK STAGE OPERATIONS LIKE THE TRUE PROFESSIONAL SHE IS. THE BAND & MANAGEMENT WERE INSTANTLY COMFORTABLE WORKING WITH HER; HER ORGANISATIONAL SKILLS & CONFIDENCE WITH THE FANS WERE IMPECCABLE; HER CUSTOMER SERVICE SKILLS OUTSTANDING & THE WHOLE EXPERIENCE RAN SMOOTHLY, FROM START TO FINISH. SHE IS ALSO AN ABSOLUTE JOY TO HANG OUT WITH, THE CREW LOVED HER & I WOULD HAVE HER REPRESENT ON OUR VIP TOURS, ANYTIME X"
Hayley Kennedy - Senior Manager, Warner Music Artist Services
"AT A TIME WHERE MY LIFE WAS LITERALLY FILLED WITH TURMOIL FLIP PERFECTLY INTEGRATED INTO MY SCHEDULE WITH NO FUSS; SEAMLESSLY PULLED THINGS BACK TOGETHER. AT TIMES, FLIP HAS NOT JUST ASSISTED ME BUT SUPPORTED ME AS WELL. I'M ALSO SUPER GRATEFUL FOR THE EXTRA TIPS THAT SHE'S BEEN ABLE TO GIVE ME TO MAKE MY LIFE THAT LITTLE BIT MORE EASY WHEN IT COMES TO THINGS AROUND MY HOUSE. THANKS FLIP X"
Julie Adenuga - Presenter
"FLIP IS A PLEASURE TO WORK WITH, EFFICIENCY, RELIABILITY AND PROFESSIONALISM ARE CONSISTENT THROUGHOUT HER WORK. I CAN ALWAYS RELY ON HER TO BE THERE WHENEVER I NEED HELP AND SHE COMES WITH A LOT OF VALUABLE EXPERIENCE."
"FLIP IS VERY EFFICIENT AND HAS A CAPACITY GREATER THAN MOST AVERAGE PEOPLE TO TACKLE A LIST OF STUFF. SHE SWOOPED IN AND HELPED ME FIX A BIG MESS THAT ONE PA, WHO'S HEART WASN'T IN IT, AND ONE WHO WAS JUST PLAIN TERRIBLE HAD LEFT. IT WAS A MOUNTAIN OF WORK AND IN A SHORT SPACE OF TIME ALL WAS RESUMED AND I WAS ABLE TO COME BACK TO SANITY. IF YOU EVER NEED SOME FIXING DONE SHE'S THE GIRL FOR YOU."
Paloma Faith - Recording Artist & Actress
"FLIP CAME TO OUR RESCUE IN THE MIDDLE OF OUR BUSIEST TIME WITH ONE OF OUR BIGGEST ARTISTS. SHE IS EFFICIENT, REMAINS CALM UNDER PRESSURE, MANAGED EXPECTATIONS PERFECTLY AND SUCCESSFULLY EXECUTED EVERY JOB WITHOUT DELAY. IF EVERYONE HAD A FLIP, THE WORLD WOULD BE A LESS STRESSFUL PLACE! I HAVE AND WILL CONTINUE TO RECOMMEND FLIP'S SERVICES TO ALL MY FRIENDS AND COLLEAGUES WITHIN THE MUSIC INDUSTRY"
Innis Ferguson - MD, Lateral Mangement
"FLIP USED TO BE MY ASSISTANT, SO I ALREADY KNOW HOW AMAZING SHE IS. THIS TIME I EMPLOYED HER FOR A ONE-OFF JOB AND NOT ONLY DID SHE COMPLETE IT SPEEDILY, BUT WITH BAGS OF HER MUCH MISSED, CALM EFFICIENCY – I MISS YOU FLIP!"
Stephen Taverner - Founder, East City Management
"WE HAD GONE THROUGH 2 ASSISTANTS IN A MONTH THAT WERE RECOMMENDED BY SOMEONE ELSE AND NEEDED A REPLACEMENT ASAP. I EMAILED FLIP LATE IN THE EVENING AND SHE FOLLOWED UP WITH ME RIGHT AWAY. AFTER PROVIDING HER OUR NEEDS SHE FOUND SOMEONE FOR US THE NEXT DAY THAT WAS A PERFECT FIT. THE WHOLE PROCESS WAS A BREEZE. WE FELT THAT SHE REALLY CARED ABOUT HELPING US AND MAKING SURE WE WERE TAKEN CARE OF."
Sam Ritter - Shaman Durek
"FLIP HAS ASSISTED ME ON VARIOUS OCCASIONS WITH MY BUSINESS – I RUN A BUSY MUSIC PR COMPANY. FROM ADMINISTRATION AND COMPUTER SUPPORT, TO HELPING OUT AT EVENTS. AND SOCIAL MEDIA ADMINISTRATION. SHE HAS AN EXCELLENT UNDERSTANDING OF MINE AND MY CLIENTS NEEDS AND REMAINED PROFESSIONAL, HARD WORKING AND ORGANISED THROUGHOUT. I HAVE WORKED WITH FLIP IN A PROFESSIONAL CAPACITY FOR OVER 10 (IS IT 10?) YEARS AND FOUND HER TO BE A GREAT ASSET. WHATEVER SHE PUTS HER MIND TO, SHE DOES WITH GREAT TENACITY AND EFFICIENCY. IF YOU ASK FLIP TO DO SOMETHING, YOU DON'T NEED TO THINK ABOUT IT AGAIN, YOU KNOW IT HAS BEEN TAKEN CARE OF. FLIP COMES HIGHLY RECOMMENDED BY G FORCE PROMOTIONS."
Emma Guirao - Founder, G Force Promotions
"FLIP – THANKS SO MUCH FOR ORGANISING OUR HOLIDAY AT CHRISTMAS. EVERYTHING ABOUT IT WAS SEAMLESS AND WE WOULD DEFINITELY LIKE TO USE YOUR SERVICES AGAIN"
"FLIP DEWAR / ORGANISED CHAOS MANAGEMENT ACHIEVED WHAT SEEMED LIKE THE IMPOSSIBLE- FINDING LAST MINUTE TICKETS FOR A MUSIC EVENT WHICH WE'D GIVEN UP HOPE FOR, HAVING TRIED EVERYTHING THROUGH OUR OWN CONSIDERABLE MUSIC INDUSTRY CONTACTS. COMMUNICATION WAS INSTANT, ARRANGEMENTS WERE MADE EFFORTLESSLY, CALMLY AND PROFESSIONALLY. COULDN'T BE HAPPIER."
Gala Wright - Richard Wright Music
"FLIP HELPED ME OUT WITH SOME HARD TO GET TICKETS, BOSS THRILLED, MUCH APPRECIATED!"
"KNOWLEDGE OF LONDON AND SPEED OF SERVICE. BRILLIANT!"
Lauchlan Maclean-Bristol - BC Training
"FIRST TIME EVER HASSLE FREE NANNY SEARCH. WE JUST TOLD FLIP WHAT WE NEEDED AND SHE FOUND US THE PERFECT MATCH IN NO TIME. WHAT A SERVICE! PRICELESS!"
Angelika Holler & Marco Gerlinger
"I CALLED UPON FLIP TO HELP ME OUT WITH MY 3 WEEK OLD DAUGHTER AND SHE WAS A GOD SEND. THOSE FIRST FEW WEEKS OF MOTHERHOOD I WAS SO SLEEP DEPRIVED AND QUITE DELIRIOUS. BUT I FELT COMPLETELY CONFIDENT LEAVING MY DAUGHTER WITH FLIP WHILE I HAD A FEW HOURS CATCH UP SLEEP. FLIP IS RELIABLE, TRUSTWORTHY AND COMPLETELY FOLLOWED MY INSTRUCTIONS ON CARING FOR MY LITTLE ONE, TO THE FINAL DETAIL. I WOULD TRUST HER TO CARE FOR MY DAUGHTER AT ANY TIME IN THE FUTURE. I WOULD HIGHLY RECOMMEND HER TO ANY MOTHER FOR CHILDCARE RESPONSIBILITIES."
"FLIP CERTAINLY GETS THINGS DONE AND IN RECORD TIME. I HAD A DIFFICULT EMERGENCY TRANSFER TO ARRANGE AND FLIP CAME BACK WITH EXCELLENT QUOTES WITHIN A COUPLE OF HOURS. GREAT SERVICE AND HIGHLY RECOMMENDED."
Debbie Newson - Topland Group
"WITHIN MINUTES THE ORGANISED CHAOS MANAGEMENT TEAM HAD ATTENDED TO MY NEEDS AND DELIVERED ON MY EXACT REQUEST. VERY HAPPY WITH THEIR SERVICE. I WILL BE WORKING WITH THEM AGAIN. THANK YOU."
Duncan Ellis - Managing Director, Atlas Artists
"NO MATTER YOUR HEAD, REGARDLESS OF PLACE, FLIP CALMLY AND COOLY GETS THINGS DONE, FRETLESS AND FUN. AND YOU WON'T EVEN HAVE NOTICED. AS CHAOS IS ORGANISED, DON'T BE SURPRISED. FULLY RESPONSIBLE, IF SHE SAYS SHE'LL DO SOMETHING, SHE WILL. CARE, TRUST AND TIME. WHY VOTE FOR FIVE STARS WHEN REALLY THERE IS ONE. THANKS, FLIP, FOR ARRANGING TRAVEL, ACCOMMODATION ETC – AND YOUR EXCEPTIONAL PATIENCE. GOOD LUCK WITH YOUR NEW VENTURE – EVEN THOUGH YOU'VE BEEN DOING IT FOR YEARS, REALLY CX"
"FLIP HAS HELPED US OUT ON A NUMBER OF OCCASIONS. LAST MINUTE NOTICE FOR SCHOOL PICK UPS, FEEDING OUR CATS WHILST WE WERE ON HOLIDAY OR TAKING CARE OF THE KIDS WHEN THEY FELL SICK OR THE NANNY WAS NOT AVAILABLE. SHE IS VERY RELIABLE, EFFICIENT AND ORGANISED. ONCE YOU HAVE HANDED OVER A JOB TO HER YOU CAN CONSIDER IT DONE! HIGHLY RECOMMENDED!"
"WOW TALK ABOUT LIFE SAVER. I REALLY WAS STUCK AND NEEDED RELIABLE HELP LAST MINUTE. DO NOT HESITATE TO USE ORGANISED CHAOS MANAGEMENT – FLIP IS AMAZING!"
"FLIP WAS INCREDIBLY HELPFUL TO US AS WE WENT THROUGH THE HELL OF HOUSE MOVING, AND PUT US IN TOUCH WITH A WONDERFUL SET OF MOVERS WHO OFFERED AN OCM DISCOUNT. I CAN DEFINITELY SEE US USING FLIP'S SERVICES AGAIN."
"I RUN A SMALL BUT VERY AMBITIOUS STRATEGY FIRM – WE HAVE HIGH STANDARDS AND LIKE THINGS DONE EFFICIENTLY AND; IN AN ON-POINT WAY. HAVING HIRED FULL-TIME PAS / SUPPORT & FINDING THEY DO NOT FIT WITH OUR EXPECTATIONS FLIP HAS BEEN A 'VIRTUAL' LIFE-SAVER. SHE IS VERY EFFECTIVE, USES INITIATIVE TO MAKE FAST DECISIONS & IS NOT AFRAID TO PUSH BACK. THIS NOW MEANS WE DON'T HAVE TO WORRY ABOUT MANAGING SOMEONE IN-HOUSE & CAN FOCUS ON DELIVERING AS WE TRUST FLIP WILL UPHOLD OUR STANDARDS. FLIP ALSO HAS A GREAT POSITIVE ENERGY & IS OPEN & HONEST. ALL IN ALL I CANNOT RECOMMEND HER ENOUGH."
Carrie Osman - CEO, Cruxy & Co
"FLIP HAS COME TO MY RESCUE TWICE IN QUICK SUCCESSION, BOTH FOR DIFFERENT THINGS & BOTH A HUGE SUCCESS. GREAT IDEA. GREAT SERVICE!! JCX"
"FLIP HELPED ME OUT WITH THE KIDS WHEN I NEEDED HER! SHE PICKED THEM UP FROM SCHOOL AND TOOK THEM TO THE PARK WHICH THEY LOVED! SHE ALSO HELPED ME FIND A CLEANER AND A TUTOR FOR MY OLDEST! SHE IS INCREDIBLY ORGANISED AND RELIABLE ! WE LOVED HAVING HER AROUND AND WILL DEFINITELY BE CALLING ON HER AGAIN!"
"I CALLED UPON FLIP TO LOOK AFTER MY 3 MONTH OLD BABY DAUGHTER WHILE MY DAD WAS SERIOUSLY ILL IN HOSPITAL.. FLIP TOOK THE STRESS OUT OF A VERY TRAUMATIC TIME FOR ME AND I WILL BE FOREVER GRATEFUL TO HER."
"I HAVE KNOWN FLIP FOR YEARS AND SHE HAS LOOKED AFTER MY DOG, HARPO, MANY TIMES. SHE HAS A GREAT DEAL OF EXPERIENCE IN CANINE CARE AND I ALWAYS FELT SECURE KNOWING HARPO WAS IN SAFE, CAPABLE HANDS."
"FLIP HAS HELPED ME OUT WITH FINDING DOG SITTING FOR OUR DOG KIP. BRILLIANT AND CAME UP WITH SOLUTIONS SO QUICKLY!"
Susanna Hall - Interior Designer
"NEED HELP ORGANISING TRAVEL, ACCOM, ADMINISTRATION, THEATRE TICKETS, RESTAURANT SUGGESTIONS AND BOOKINGS, PRESENTS FOR PRECIOUS ONES, JUST ABOUT ANYTHING? FLIP IS THE FACILITATOR OF YOUR DREAMS. TECH SAVVY AND SWEET AS! WE RECENTLY SPENT SOME WEEKS IN EUROPE AND NO REQUEST WAS TOO BIG A CHALLENGE OR TASK TOO SMALL. I HIGHLY RECOMMEND FLIP'S SERVICES. THANKS FOR ALL YOUR ASSISTANCE – AND ESPECIALLY THE HAPPY, SMILING ATTITUDE. CHEERS"